about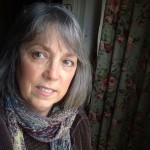 Kathleen's study of Biography and Social Art, at Sunbridge College, between 2006 and 2009, opened the way to a profoundly new relationship to her own life story and a new understanding of the journey we each take toward our development. Biography work thus, became her calling, a spiritual path and a way of perceiving. Since receiving her certification, she offers Biography work to individuals and groups in a variety of settings including teaching the Biography section of Foundation Studies, working with the faculty and parents at Waldorf Schools, and holding small group sessions in her home. She is a founding board member of the Center for Biography and Social Art , a faculty member of the Biography and Social Art Certificate Program and offers biography workshops at WECAN, AWSNA and AGM conferences, Senior Centers and other places people gather to explore 'human becoming'. 

The Long Goodbye by Isabella Errico
Kathleen is not a mental health professional. Biography sessions are therapeutic but are not a substitue for psychological or medical treatment.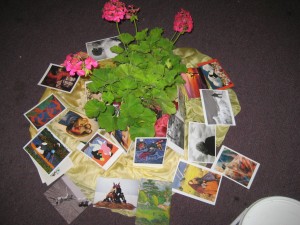 Biography and Social Art work offers a path to provide experiences where people can recall a new perspective and awaken a joyful interest in others and the world.  Biography work is inspired out of the indications of Rudolf Steiner. Through artistic activities, small group work, conversation and writing, the threads and connections in one's life are revealed. Purpose, meaning and new direction can be found.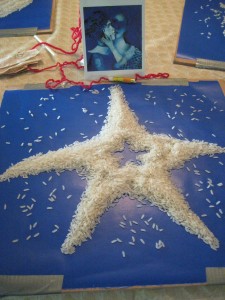 'One needs to be on the bank of the river to be able to contemplate the flow of the water: this cannot be achieved if one is actually in it.'  Gudrun Burkhard from her book 'Taking Charge' 
Biography and Social Art activities explore themes pertaining to all humanity, as well as those belonging to an individual's unique life journey.  At the heart of this work is conversation, the practice of giving time and attention to another.  Listening well is like holding open a door, welcoming a friend into a new space—a space for insight, renewing enthusiasm and strengthening will.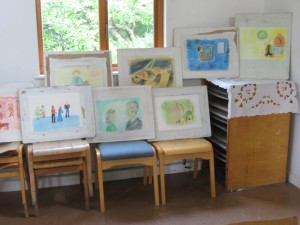 We make our way through everything like thread passing through fabric: giving shape to images that we ourselves do not know.   -Rilke
Fiber Art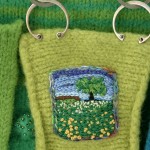 The latest evolution of Kathleen's fiber work has come with gallery pieces in the form of knit and crocheted sculptures.  These award winning pieces have no boundaries and allow Kathleen to push the limits with what may be created with fiber. Kathleen has found fiber as the perfect way to explore the creative impulse. Using fiber allows her to integrate the creation of her art within the studio of her daily life. Ennobling "Women's Work" in the home arts is her inspiration.